In collaboration with our industrial and research partners, we explore new ways for various applications.
Request a Quote
RFID Application Research
Exploring new possibilities with RFID technology
We like to think outside the box and together with universities, Fraunhofer Institutes and partner companies, we are constantly researching new potential use cases of RFID technology.
Our RFID research and development projects are diverse and interdisciplinary, ranging from the development of special RFID readers and sensor transponders all the way to RFID applications and platforms. We mainly focus on testing the limits of technology, new fields of application and potential use cases as well as combination with other technologies.
Our partners consist of research institutes as well as medium-sized companies from all sectors.
Focal points of our previous RFID research and development projects
Tracking of blood bags with RFID sensors
RFID sensors in ESD clothing
Additive processes for the production of antennas, both on plastic and on textiles (smart textiles)
Use of UHF-RFID in smart homes, dual readers and transponders, etc.
Development of transponders in combination with various sensors
We now hold several patents and utility models, especially in the field of specialized transponder developments.
It is primarily our customers who not only benefit from our R&D projects in the form of new products and processes, but also from the knowledge gained, which goes directly or indirectly into customer-specific RFID product and system development.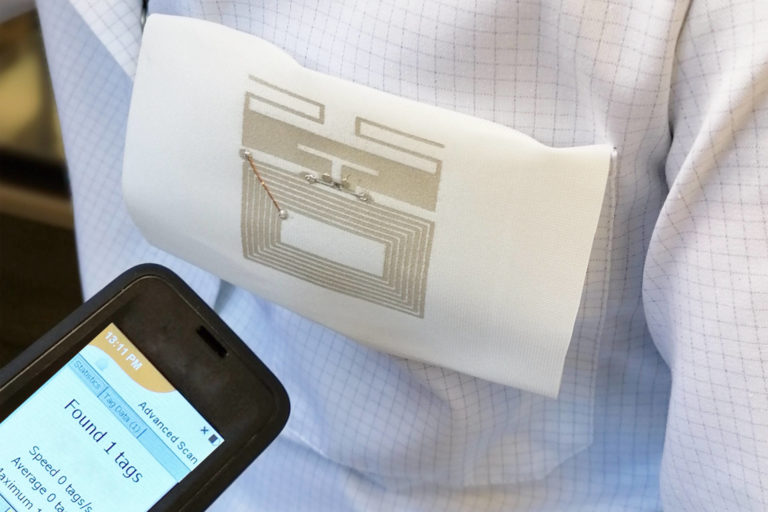 Do you have more questions?